Season 2021
WE START WITH MOUNTAIN BIKE & ROAD BIKE HOLIDAYS on May 15th.
Greece opens to tourism and there are no more travel restrictions.
Taverns and bars can stay open until 11 p.m. when outside.
We look forward to welcoming you to the wonderful, quiet island of Crete. We have a very nice SPECIAL PROGRAM from May 15th to June 24th. The easiest way to get more information is directly from Barbara Whats app 0041 76 455 01 12
PRIVATE BIKES & HIKING TOURS
We are organizing great private bikes and hiking tours.
For information call Barbara 0041 76 455 01 12 (WhatsApp)
Welcome to Martinbike Crete
We have been organizing mountain bike and road bike holidays on the beautiful island of Crete with great pleasure and commitment for 25 years.
For our anniversary we are starting with a new opening. Barbara, Martin and Nico Gernet and the guide team welcome you to the comfortable 4-star hotel residence in Elounda. Here we have set up the "Martinbike Village". Beautiful double room apartment, own taverna with a fantastic panoramic veranda and the best Cretan cuisine with hospitable service. Here we have a new bike station with a welcome office, shop etc.
It is important to us to relieve you of as much "administration" as possible about your mountain bike or road bike holidays, so that you don't have to worry about anything and can enjoy your precious free time from the very first minute.
We have organized everything for perfect mountain bike and road bike holidays. We also have new great guided hikes in our program.
Our Bike and Hotel team is looking forward to welcome you and we promise a wonderful stay.
More Info
Our Packages
Mountain Bike
Holidays
927€

/Week

Airport Transfer & Welcome
Double Room Sea View
Breakfast & Dinner
5 Guided Tours according to your desired level
6 Days SCOTT rental bike all shuttles
Bike & Relax
Holidays
814€

/Week

Airport Transfer & Welcome
Double Room Sea View
Breakfast & Dinner
3 Guided Tours according to your desired level
4 Days SCOTT rental bike all shuttles
Road Bike
Holidays
757€

/Week

Airport Transfer & Welcome
Double Room Sea View
Breakfast & Dinner
6 Days SCOTT Road Bikes
Gps Data & Maps
Relax
Holidays
597€

/Week

Airport Transfer & Welcome
Double Room Sea View
Breakfast & Dinner
Including Yoga, Hiking biking or...
Road Bike may be available
Other Packages
Mountain Bike & Road Bike Rental

From

28€

/Day

Mountainbikes, Roadbikes, E-Bikes
Delivery and Collection Service
Tours Only

From

60€

/Day

The meeting point is at MARTINBIKE station in Elounda
You can come by rental car / bus / pick-up service on request
Tours start usually at 9 a.m.
NEW BIKE HOTEL
Martinbike Village in Residence Elounda
This video shows the hotel and the surroundings with our road bikes. (You can see Barbara with tour guide Simona and the hotel owner Junior Pavlos. Pavlos, is his first time, but not the last, on a racing bike :))
The complete MARTINBIKE VIDEO with our bike station and mountain bike trails is in progress...
Barbara Gernet
Questions about mountain bike and road bike holidays, hotel booking, rental bikes and tours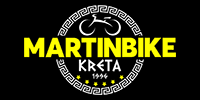 Barbara Gernet is always there for you.
Ideally via Email or WhatsApp: + 41 76 455 01 12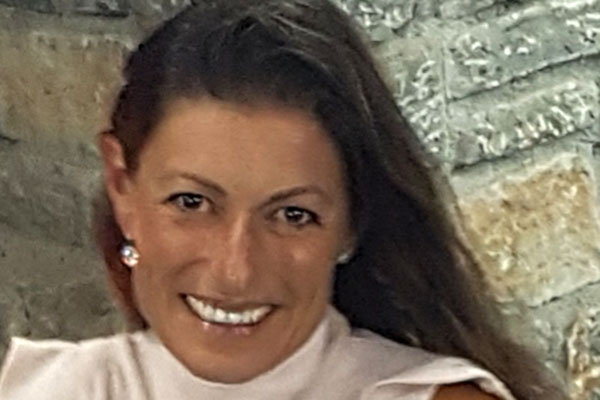 Karin Grämmel
Flight to Crete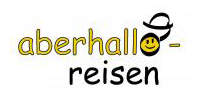 Karin Grämmel (aberhallo-reisen.de) will be happy to help you booking a flight to Crete.
She takes care of the entire flight process, makes the seat reservations and delivers the boarding cards.
You can contact her by Email or WhatsApp or Mobile: + 49 173 9528664.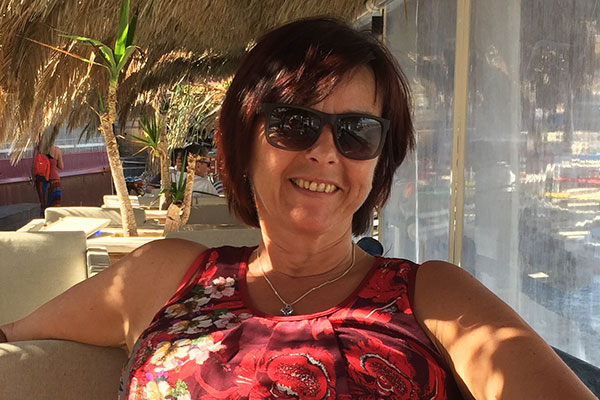 YEARS MARTINBIKE KRETA
HAPPY CUSTOMERS
UNLIMITED KILOMETERS
Testimonials
Wir möchten uns nochmals für die schöne Zeit, den tollen Touren und dem sehr feinen Essen ganz herzlich bei euch bedanken. War eine herrliche Woche und wir haben uns bei euch sehr wohl gefühlt. Ihr macht das alle super!
Wir wollten uns nochmal für den netten Urlaub bei Euch bedanken, es war wirklich ein ganz tolles Erlebnis, Urlaub mal ganz anders! Es herrscht eine tolle Atmosphäre bei Euch im Hotel, also nochmal ganz liebe grüße ans gesamte Team, bestimmt sieht man sich nochmal wieder, Danke!
Nochmals vielen Dank für die tollen Touren welche wir mit eurem Superteam auf Kreta machen konnten. Alles war perfekt, nette Leute, tolle Natur, wahnsinnige Aussichten… hoffentlich auf bald. Wir wünschen euch weiterhin viel Erfolg bei eurer Arbeit
Wir sind zurück in der Schweiz mit vielen tollen Erinnerungen und Eindrücken von Kreta, den tollen Touren und dem heimeligen Hotel mit super Team. Es ist uns ein Anliegen folgende positiven Eindrücke fest zu halten:
- zuverlässiger Taxidienst von Stefan
- kompetente Betreuung und umfassende Information durch Joschi
- abwechslungsreiche, delikate griechische Mahlzeiten
- absolut super waren natürlich auch die Scottbikes
Wir haben unseren Aufenthalt sehr genossen, viel profitiert und können Euch nur empfehlen, macht weiter so.
Hanna und Markus Hug
Walensee
Zuerst das Negative, denn das ist schneller abgehandelt – es gibt nichts Negatives. Dafür gibt es sehr viel Positives. Ich habe mich die ganze Woche sehr wohl gefühlt. Das Konzept mit Hotel und geführten Touren finde ich perfekt. Auch als Alleinreisender ist man nicht der Aussenseiter, was ich sehr geschätzt habe. Die Touren sind seriös organisiert und sehr kompetent geführt. Besonders geschätzt habe ich die Freundlichkeit des Personals und insbesondere der Guides. Auch wenn ich in der Gruppe jeweils nicht bei den Schnellsten war, zumindest wenn es aufwärts ging, fühlte ich mich nie gestresst und unter Druck. Wir verbringen seit 10 Jahren unsere Familien-Herbstferien in Kreta, doch mit diesen Touren habe ich nochmals ein ganz neues Gesicht dieser Insel kennengelernt. Dies waren meine ersten Bikeferien und sie haben mir nachhaltig Eindruck gemacht. Sie haben bei mir die Motivation nach mehr geweckt, nach mehr Training zu Hause und nach mehr Bikeferien dieser Art, oder eben bei Euch in Kreta.
Nochmals herzlichen Dank für die wundervollen Tage. Wir haben alles sehr genossen und uns rundum wohl gefühlt. Auch das Essen hat uns so sehr geschmeckt und die Biketouren waren ein Erlebnis. Eure Gastfreundschaft ist ein grosses Geschenk und eure unkomplizierte und offene Art schwappt schnell auf die Gäste über. Für uns hats auch so gut gestimmt, dass wir mit andern Leuten im Kontakt waren und wir einfach eine grosse Familie waren, auch am Esstisch. Das gibt's nicht oft in Hotels. Vielen Leuten schwärmen wir vor und so hoffen wir, dass einige davon auch glustig werden und vielleicht einmal bei euch die Ferien verbringen werden.
Susanna, Matthias, Aline, Vinc und Julian
---